Premium Collectibles Studio presents the Captain Marvel 1:6 Scale Statue.
The Captain Marvel 1:6 Scale Statue measures 19.5" tall and 15" wide, inspired by her appearance in the open-world action RPG MARVEL Future Revolution. Carol Danvers flies above an interdimensional portal base, charging up her fists to unleash a powerful, translucent photon blast.
The Captain Marvel Statue is fully sculpted with a design based off of her New Stark City costume as seen in the game. Her signature red, blue, and gold color scheme features metallic accents and a blue Hala star on her chest. Carol's red helmeted portrait shows her fierce determination and calm under fire, with blue eyes and a gold faux-mohawk attachment at the top.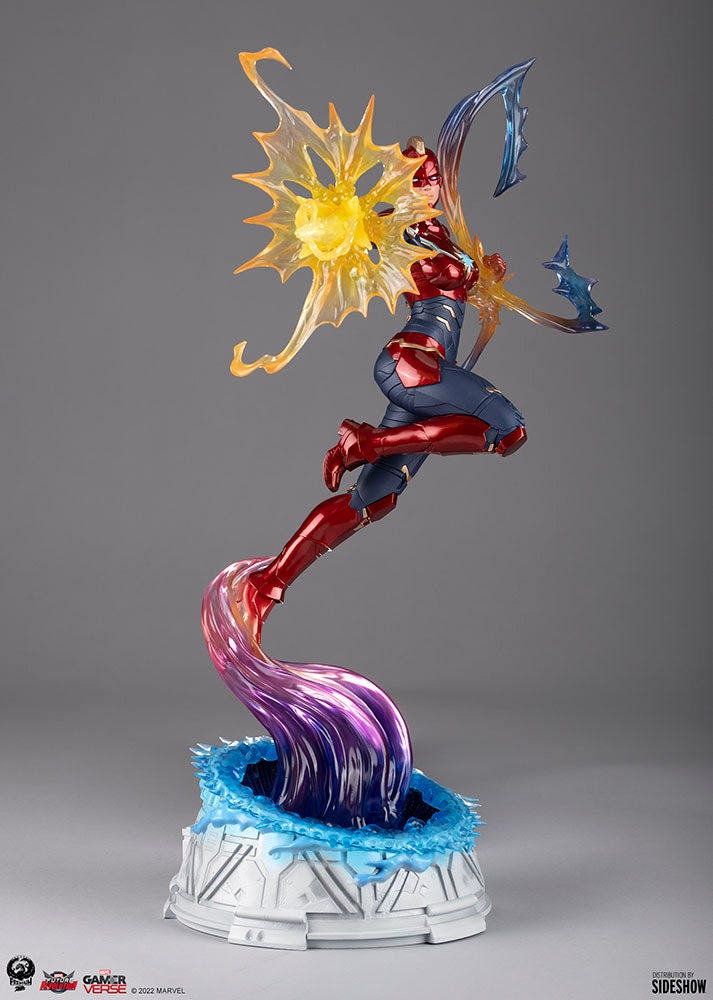 CAPTAIN MARVEL – 1:6 STATUE
– Retail price : $550
– Approx Dims 19.5"H x 15"W x 10"D
– Est Ship Date: Apr – Jun 2023
– Edition Size : 500
– Includes :
Fully Sculpted Statue
Dynamic Environment Base
---
Artist, writer, gamer and all around pop culture nerd.