The UD-4 Utility Dropship, better known as the Cheyenne, is a type of combat spacecraft manufactured by UA Northridge. It is used by the United States Colonial Marines in a combat/transport role, and is often used to transport troops aboard an APC for rapid deployment upon landing.
Hollywood Collectibles Group (HCG) are proud to present an officially licensed, large-scale model of the UD-4 Cheyenne Dropship!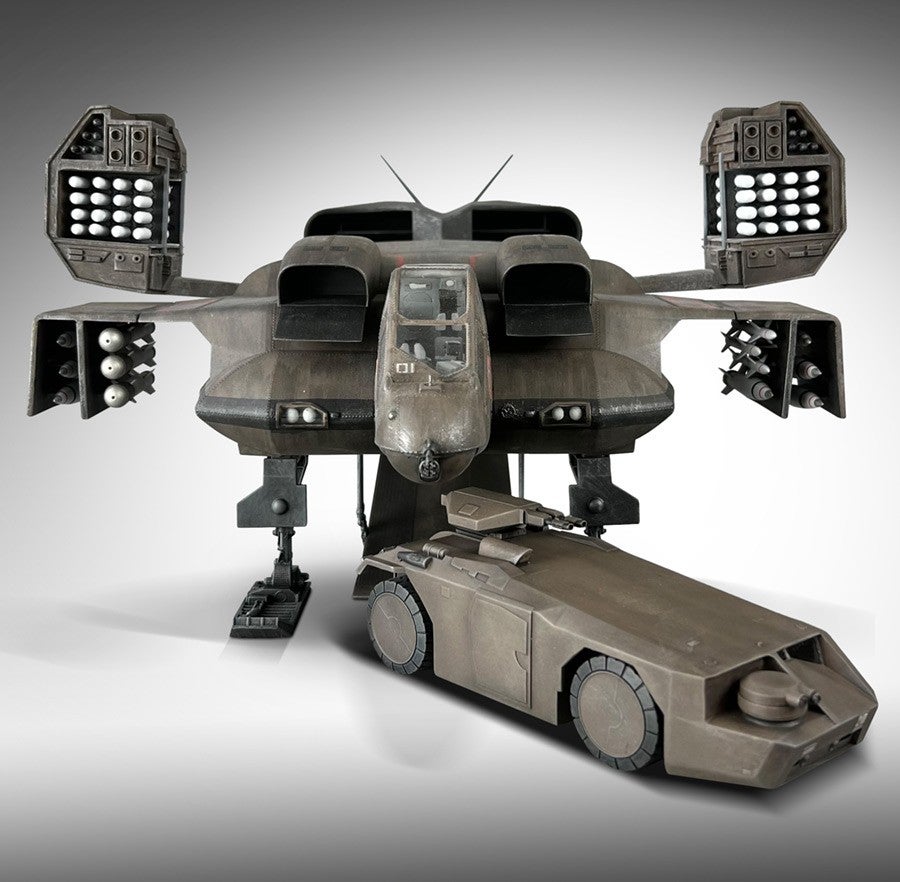 Presented for the first time in such a large-scale format, this intricately detailed model is a very impressive 24″ long, and is a companion piece to our popular USCSS Nostromo and USS Sulaco models!
With the input of Aliens mythology experts and unpublished behind the scenes photographs, every inch of this incredible spaceship has been painstakingly recreated with meticulous attention to detail to make this the most accurate replica possible. From the detailed cockpit, to the complex landing gear, no detail has been overlooked!
The model comes complete with two ramps, one for display in the "landed", ramp down position, and the other in the ramp up "in-flight" position, used in conjunction with the included display stand.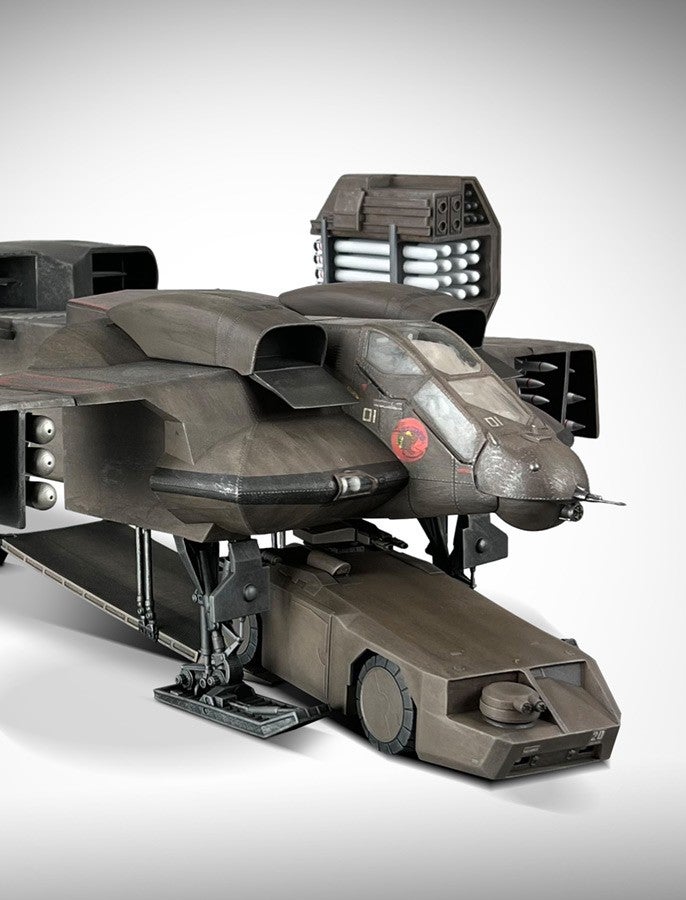 This is the HCG Exclusive Edition ($1499.95), it also includes a scale model of the M577 APC for more display options! A regular edition (also $1499.95) is also available.
This intricately detailed, Museum Quality piece is constructed from PU and mixed media and then hand painted to the finest detail with authentic weathering for added realism! It comes complete with a classic black stand display for "in-flight" display.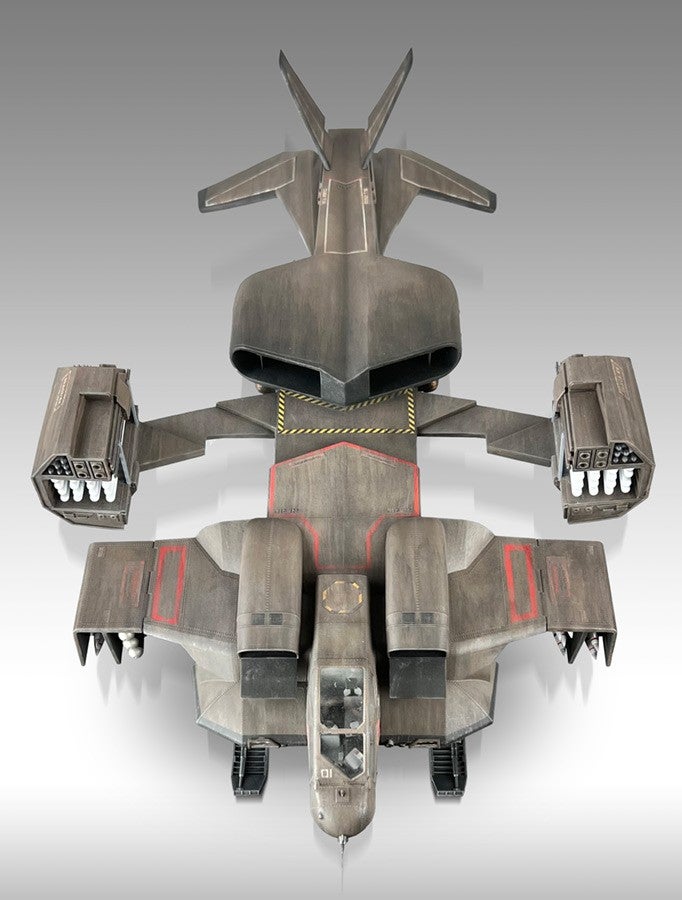 ---
Artist, writer, gamer and all around pop culture nerd.