Tony Stark's greatest creation is his extensive gallery of advanced armored suits, from the clunky Mark I and the sleek Mark VII to armors created for specific situations. The latest Iron Man Cosbi Bobble-Head Collection (Series 2) inspired by the signature armors from Tony's workshop is a continuation of its previous miniature lineup!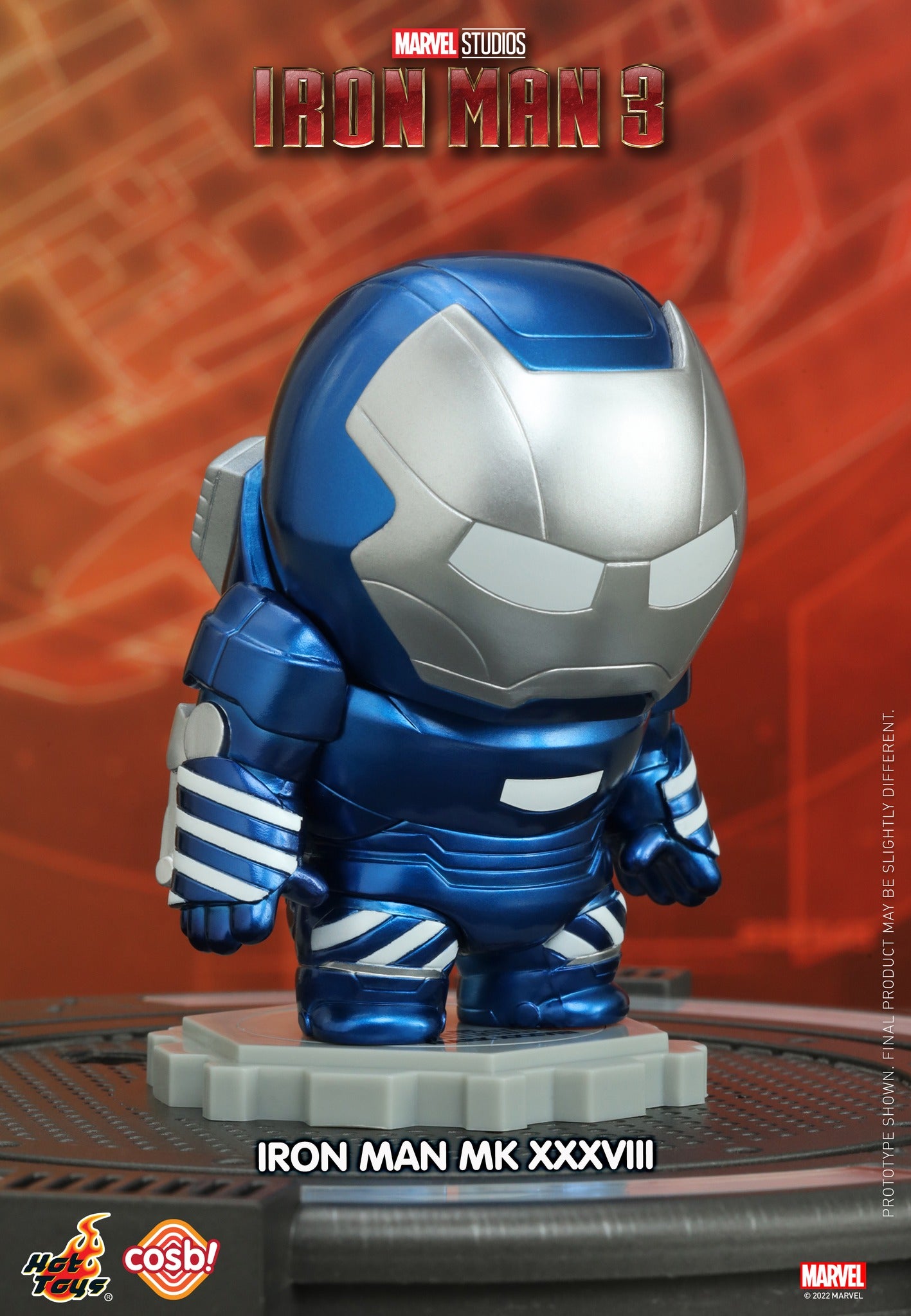 This assortment features Mark XVII (Heartbreaker), Mark XXI (Midas), Mark XXXIII (Silver Centurion), Mark XXXVII (Hammerhead), Mark XXXVIII (Igor), Mark XXXIX (Starboost), Mark XLII, Iron Patriot, and Tony Stark (Mystery) Cosbi.
Each random package box includes a 7.5 cm tall Cosbi collectible of your favorite characters, a special collection card, and a connectable puzzle base, comes sealed in a foil bag and blind boxed to preserve the rarity and collectability of the series. Available in selected markets only.
Release date: Approximately Q3 – Q4, 2022
*Prototype shown, final product may be slightly different
**Product details could be subjected to change without further notice
---
Artist, writer, gamer and all around pop culture nerd.