NECA shares new images of Dark Turtle, a LootCrate exclusive action figure. Complete with a wire cape and smoke bomb, Dark Donnie also features the same interchangable technology as (and is compatible with) NECA's Turtles in Disquise figures!
This exclusive figure is part of the fourth and final Teenage Mutant Ninja Turtles LootCrate. For those that already subscribed, enjoy your figure when it arrives! For those who did not subscribe, you'll, unfortunately, have to look for this figure on the secondary market as pre-orders on the subscription have long been cut off.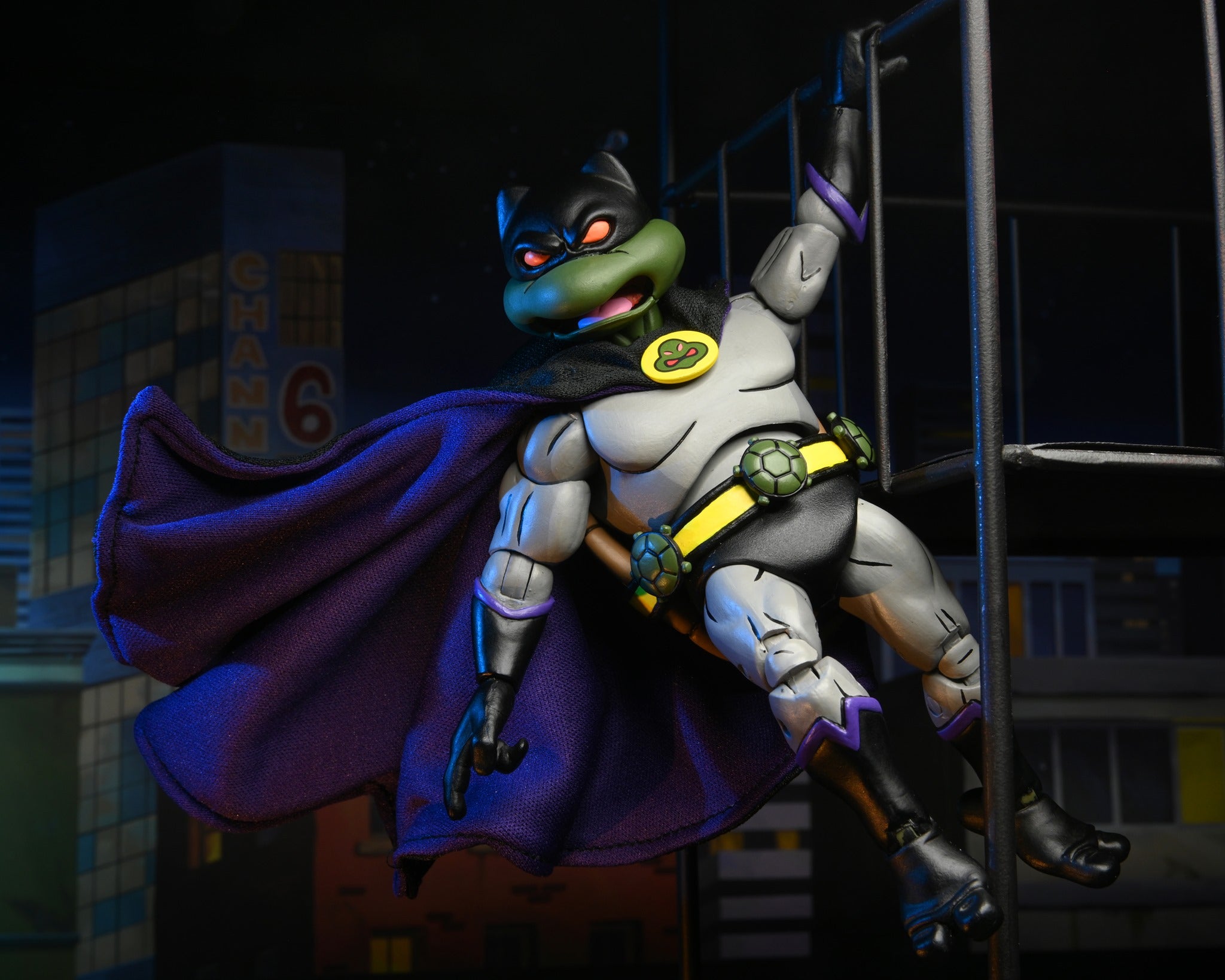 ---
Artist, writer, gamer and all around pop culture nerd.