This morning, Hasbro unveiled the newest figures to the Marvel Legends line in the form of an epic symbiote multipack! This Hasbro Marvel Legends Venom multipack features the fan-favorite symbiote alongside his siblings, Riot, and Agony. The pack comes with alternate hands as well as an alternate face for Venom featuring his host, Eddie Brock.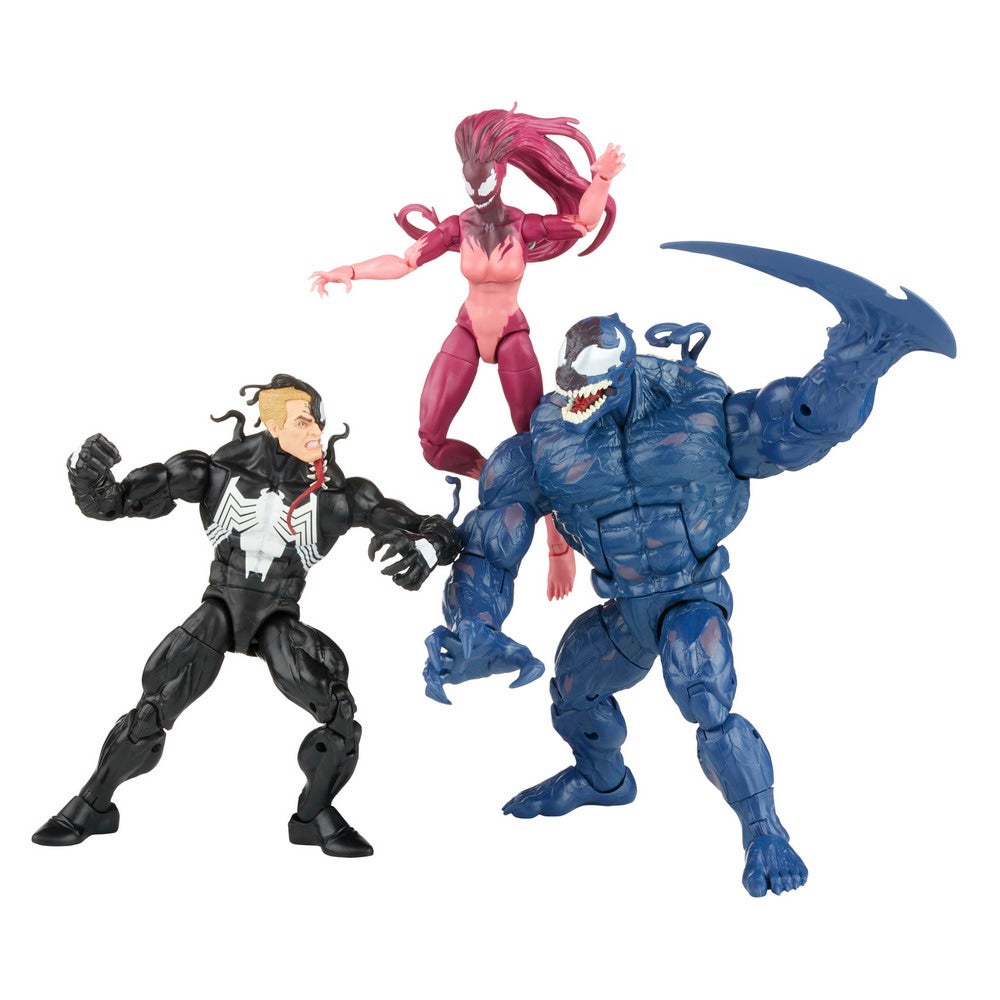 Marvel Legends Series Venom Multipack
(HASBRO/Ages 4 & up/Approx Retail Price: $77.99/Available: December 2022)
Captured by the Life Foundation and subjected to excruciating experiments, Eddie Brock finds himself forcibly separated from Venom as his captors seek to harvest the symbiote's offspring. One of five sibling symbiotes harvested from Venom by the Life Foundation, the Riot symbiote shows a predilection for hammers and other bludgeoning weapons. Unique amongst her symbiote siblings, Agony possesses all the same abilities as her siblings, with the added power to spit deadly acid.
Available for preorder 8/2 at 1PM ET exclusively on Amazon.
---
Artist, writer, gamer and all around pop culture nerd.