It's time to turn up the volume on your Teenage Mutant Ninja Turtles collection!
Super7's latest wave of Teenage Mutant Ninja Turtles ReAction has some of the most rockin' characters in the TMNT universe! Heavy Metal Raph, Napoleon Bonafrog, Triceraton, and Chrome Dome are all here to make some noise from their respective corners of the Ninja Turtles universe!
Available now on Super7.com priced at $20 each.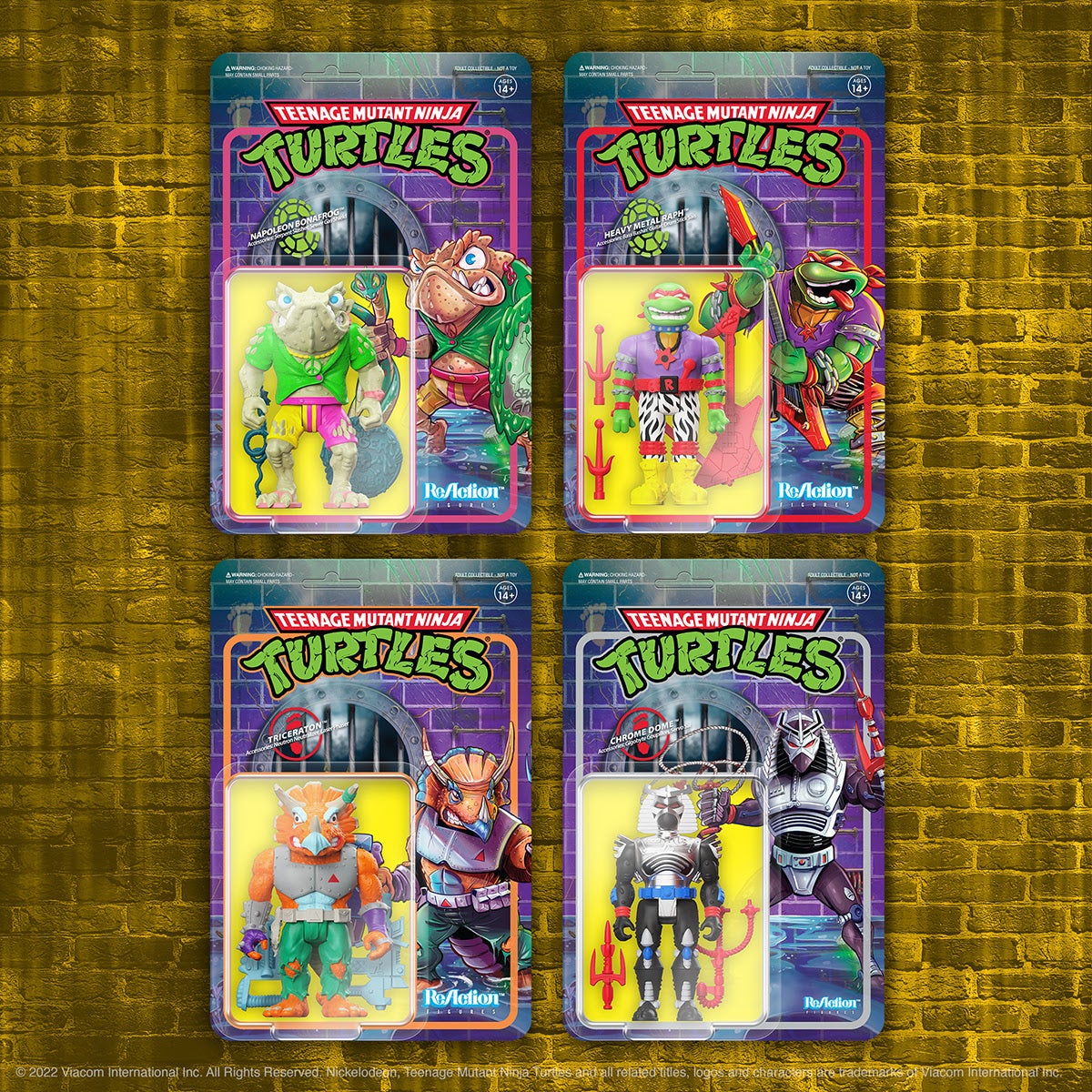 ---
Artist, writer, gamer and all around pop culture nerd.